Counseling for Individuals, Couples, Families & Children
Counseling for Individuals, Couples, Families & Children
Providing affordable mental health care for those in need.

Whether you are struggling to adjust to a loss or change or seeking to resolve complex and long-standing challenges, we can help. Individuals may be seen alone, with family, with significant others in couples therapy or marriage counseling. We serve all ages, ranging from preschool children to senior adults.
Generally, sessions occur once weekly for 50 minutes. Some people may only need a few sessions to resolve difficulties and achieve their goals, others may need much more, or intermittent treatment. Our counselors will work with you to develop goals and plan your path forward.
About Our Counselors
Counselors are licensed mental health professionals, or registered associates who work under the supervision of licensed mental health professionals. Some of our counselors are students who are in training to become licensed therapists (who also work under the supervision of a licensed mental health professional). All counselors are carefully selected and conscientiously trained to work with a range of behavioral, emotional and relationship concerns.
Couples Therapy
We also offer couples therapy for married or unmarried people in all kinds of relationships. Learn more about our couples therapy and marriage counseling services.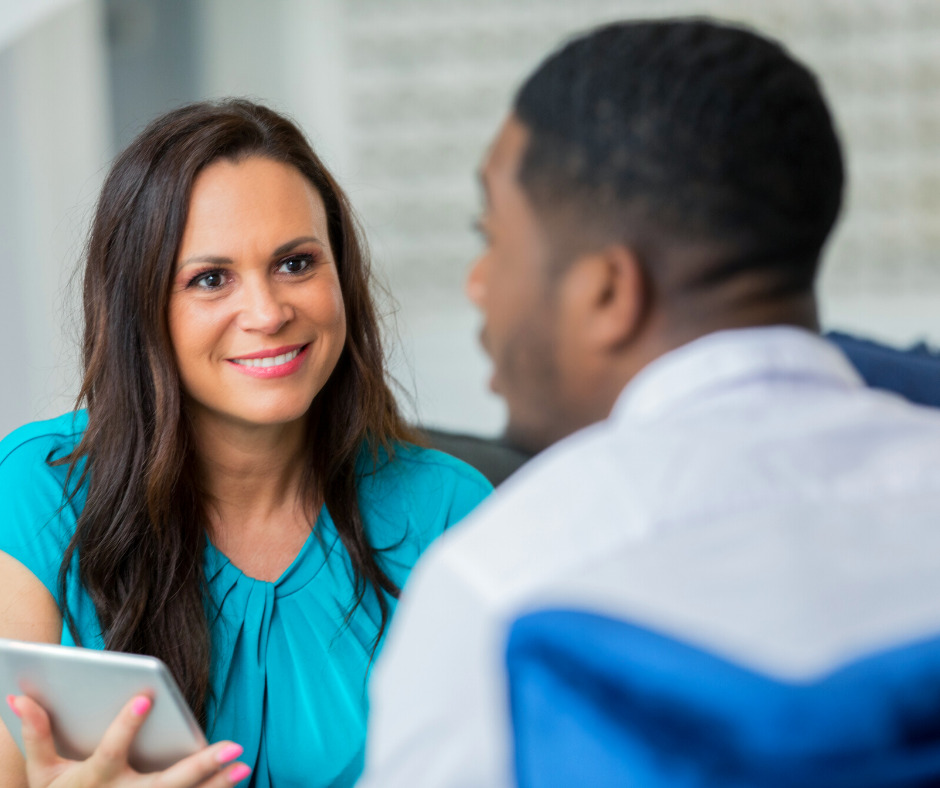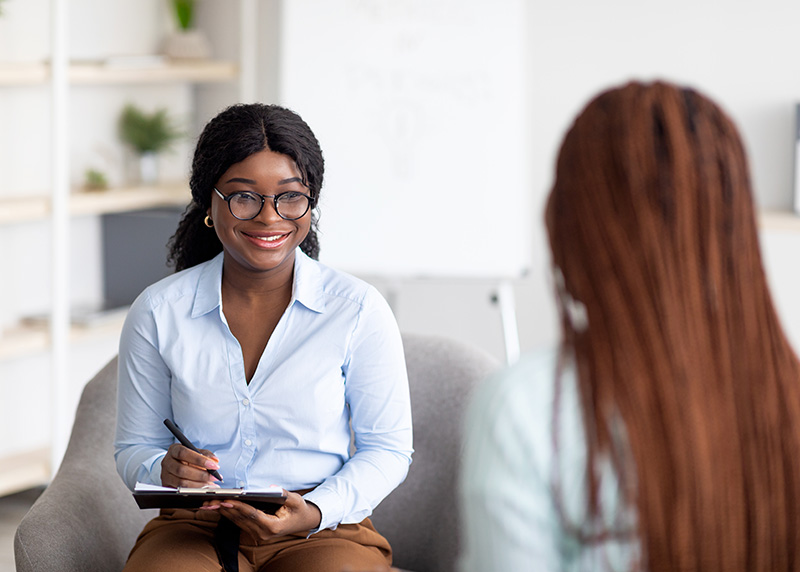 To Arrange An Appointment
Intake coordinators are available to find just the right service for you or your family so please call us at (760) 741-2660, Monday through Friday from 8:30 to 5:00. We offer evening and weekend appointments, services in English and Spanish, and both in-person and telehealth options.
Fees
We provide services on a sliding scale basis according to a set schedule of fees that seeks to make counseling affordable. We believe everyone should get the care they need, at rates they can afford, for as long as they need counseling. We also accept Medi-Cal, California Victim Compensation Board, and payment through Child Welfare Services and Indian Health Council.
What are indications that someone could benefit from counseling?
If one is feeling stuck, out-of-control, overwhelmed, lost, hopeless, or despairing. And even for those who feel ok most of the time…if they are motivated to make changes, they are likely to benefit from counseling in Escondido, Fallbrook, Vista and throughout San Diego. Our therapists do not try to be experts on others' lives, but they are knowledgeable about how to connect with people in a caring and compassionate way and help them to process difficult events, develop insight, learn coping skills, and initiate change.
Is it true that everything said in a therapy session can never be told to anyone else?
While largely true, there are limits to confidentiality such as those necessary to keep a child safe, or to coordinate care with another provider. The limits to confidentiality are explained very clearly in the first session and the counselor will be able to answer questions about the limits at any time.
How involved should parents be in their child's therapy?
This will vary based on the child's age, developmental stage, and desire for autonomy – and on family members' commitment to support change. Even without parental involvement, some children will benefit immensely from child counseling services. But broadly speaking, the outcomes for children are often best when parents are engaged and invested in making changes as a family. (That is, it's not that one family member is in need of fixing while everyone else stays the same.)
Are all your therapists licensed?
No, but those who are not yet licensed are practicing under their clinical supervisor's professional license – which is the path to becoming licensed themselves.
I've heard of lots of different types of therapy, such as Cognitive Behavioral Therapy, Solution-Focused therapy, or EMDR. Which one is best?
There is no one right answer to this question, and many people will respond well to different types of interventions. Which works effectively could vary based on factors such as the therapist's theoretical orientation, training and skill level, the problems being addressed, clients' strengths, values and motivations, time frames, costs, etc. We encourage you to discuss this with your counselor.
Do you accept insurance?
At this time we only accept a small number of insurances. The majority of the service we provide is on a sliding scale and our rates are generally very affordable.
"I walked in overwhelmed and I am walking out with hope and clarity."
"My experience has always been positive here. The staff and my counselor have been helpful and respectful toward me which is why I keep coming back on a weekly basis."
"Our daughter now has a positive perspective. Her therapist has helped her to see her potential. She sees tomorrow as a wide world of all sorts of possibilities."