How lucky are we as residents of San Diego County to have an organization like Rest Haven Children's Health Fund in our community:

Rest Haven Children's Health Fund is a California 501(c)(3) nonprofit corporation established in 1909 that provides financial support for the health-related needs of children where families have a demonstrated financial need and no other funding source, public or private, is available.
Through their emergency referral grants, Rest Haven provides one-time, emergency grants for children who reside in San Diego or Imperial Counties who have a health related need not covered by any other funding source, the family has an identified financial need, and no one else can help.
Learn more here: https://resthavenchf.org/refer-a-child/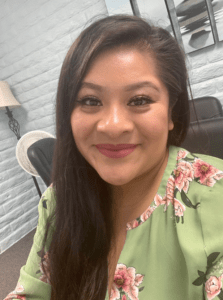 And how lucky are we at PFCS to have Maricela Garcia as one of our Case Managers.  Maricela recently applied for emergency grants from Rest Haven for three of the families she works with.   Each family received a $300 Walmart Gift Card. Maricela is just one example of the extraordinary people who work at PFCS. Her commitment to families is an inspiration to us all.  Maricela is an integral member of our FSP (Full Service Partnership) Team. Under contract with the County of San Diego, this service is offered to children, teens, & young adults whose behavioral health challenges are significantly impacting their daily functioning.  Bravo Maricela – you make a difference.
Thank you Rest Haven Children's Health Fund. You make San Diego County a great place to live.