Extraordinary People
"There is no power for change greater than a community discovering what it cares about."  Margaret J.  Wheatley
submitted by Elizabeth Nua, LMFT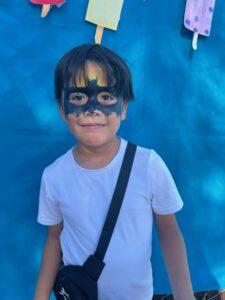 Thank you to all who donated and worked together to make this Grandparents Raising Grandchildren event, held on June 28th a success!! It take a village not only to raise a child, but also to see a need and answer the call of your fellow neighbors through support, volunteered time, and donations!!
On behalf of Palomar Family Counseling Service, Graciela Moreno and I are proud to work collaboratively with Brooke and Gabby with the County of San Diego and their amazing team, The Fallbrook Regional Health District, Fallbrook Family Health Center, Cal Fresh, CaregiverCenter.org, Fallbrook Library, The Migrant Education Program, The Fallbrook Food Pantry, and Palomar Family Counseling's amazing Full Service Partnership staff members who volunteered to help work the event!!! THANK YOU FOR BEING THE VILLAGE!!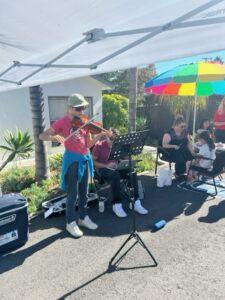 This passion project started due to a great idea by Graciela Moreno with Palomar Family Counseling, to help the growing number of grandparents raising grandchildren, in the community she loves and where she grew up. Fallbrook Regional Health District answered the call and provided a grant to fund this amazing program to provide case management and support to grandparents raising their grandchildren in Fallbrook, Bonsall, Rainbow, and De Luz. In addition, the Legacy Endowment – the Community Foundation believes in and continues to support and fund our amazing workshops that help provide resources, information, and social connections.
We are so grateful for our partners and amazing community members who graciously helped out. A special thanks to Cocina Del Charro, Kathleen May, Nichole Marsh, Deanna Williamson, and Jodi Erickson for the last-minute requests to help fulfill the need. We were able to provide 267 backpacks and school supplies.
The families had a blast… there was live music by an amazingly brave tween violinist, bubble party, dancing music, face painting, snacks, prizes, popsicles, backpacks and school supplies. Grandparents received information, resources, and raffle prizes. Today was a good day and we thank you!!