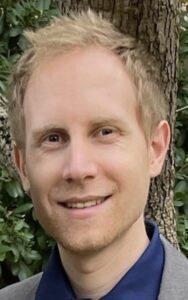 PFCS is hosting a  three hour workshop on Emotionally Focused Therapy (EFT) with Couples presented by Jason Linder, PsyD for our staff and trainees as part of our ongoing commitment to professional development.
Date: May 11, 2023
Time: 10:00 a.m. – 1:15 p.m.
Location: Palomar Family Counseling Service, 1002 E. Grand Avenue, Escondido.
In this workshop, participants will learn to conceptualize couple distress and relationship repair based on theories of attachment and emotion and develop skills in helping partners  change the emotional responses that lead to relational distress and that maintain a repetitive negative cycle of interaction. Participants in the workshop will
-Learn the basics of emotionally focused therapy with couples.
-Develop a pro-attachment & social justice oriented narrative around couple distress & recovery.
-Learn the basics about the steps, stages, & main principles of EFT
-Learn 5 ways to immediately apply tenets of EFT with couples.
Register below.  Once registered you will receive a confirmation email with a complete course outline.