People experiencing a mental health crisis have a new way to reach out for help in the U.S. Starting Saturday, they can simply call or text the numbers 9-8-8.  Modeled after 911, the new three-digit 988 Suicide & Crisis Lifeline is designed to be a memorable and quick number that connects people who are suicidal or in any other mental health crisis to a trained mental health professional.
988 connects callers to a network of trained counselors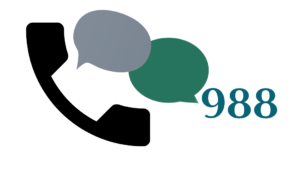 The 988 lifeline will connect people to the existing network of more than 200 local crisis call centers around the country.
The National Suicide Prevention Lifeline's 10-digit number  1-800-273-8255  will remain active, but calls will be routed to 988.
People who call or text the number will be connected to a trained counselor at a crisis center closest to them. If a local crisis center is too busy to respond right away, the call gets routed to one of 16 backup centers around the country.
988 Fast Facts
988 is confidential, free, and available 24/7 and 365 days of the year, connecting those experiencing a mental health, substance use, or suicidal crisis with trained crisis counselors.
Access is available through every land line, cell phone, and voice-over internet device in the United States.
988 call services are available in Spanish, along with interpretation services in over 150 languages.
The 988 dialing code is available for call, text, and chat as of July 16, 2022. 1-800-273-8255, which will continue to function even after the 988.
The nationwide transition to 988 as a three-digit call, text, and chat line is just the first important step in reimagining crisis support in the U.S.
People experiencing mental health crises need to remember just three numbers to dial for help: 988.